Would you believe that Spring is in the Air. It's September already and the year just flies by. At our previous meeting held at the ETSA Museum site we celebrated the 10th anniversary of the local club when we formally formed a branch of the ATCS Inc. I believe that the members enjoyed the BBQ/Sausage Sizzle before the meeting and during the break.
Our formalities commenced with the AGM and all positions were declared vacant. The existing committee and executives were re-elected unopposed and members filled various other positions available (see listing). A financial report was prepared by Richard Zilm and presented by me to the membership.
We proceeded to present Rob Olding with an award for the best interactive display at the Burra Telephone Show.
Geoff King was awarded an honourary life membership to the South Australian Telephone Collector's Society Inc. for his contribution over the years to furthering the aims of the association. Thanks so much Geoff for your assistance in many facets of the operation of the club.
The August meeting's theme was Dials. John Newgrain addressed the meeting and answered queries on the correct cleaning and repair of dials. It was most appreciated by the members.
See you on Saturday.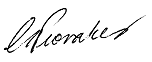 George Psorakis
President, SATCS
Phone: 08 84101111 (W), 08 83621191 (H), 0418 826497 (M)
Email: george@chios.com.au
Postal: PO Box 152 Kent Town SA 5071