We have had two get-togethers since my last report. Firstly we had our monthly meeting at S.A. Power Networks on the 11th November with another successful auction. A thank you to all who search their collection - sheds - home for items that they no longer need and put them in the club auction to recoup some money (to buy more items?) Thank you also to those members who buy auction items. The theme for that meeting was switchboards and switches and I brought in a fully working step by step system that John Newgrain explained the workings of. He went through the workings of the group and final selectors, power supply, ring and tone generators (electronic in this situation) and relays. Members could follow the movement of selectors as a number was dialled from one of the phones hooked up to the system.
Our Annual Christmas luncheon was held on Saturday the 25th November at the Albion Hotel on Churchill road. It was pleasing to hear from many members that they enjoyed the occasion. Father Christmas (aka Ted Newton) rewarded members and partners with various gifts. Thank you to Ted Newton for taking on Santa's role, Rick Unwin for some of the gifts and Geoff King for overseeing the event.
I take this opportunity to thank all members for all the help they gave me and the club throughout the year. I wish you all a Merry Christmas and a Happy New Year.
See you on Saturday.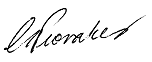 George Psorakis
President, SATCS
Phone: 08 84101111 (W), 08 83621191 (H), 0418 826497 (M)
Email: george@chios.com.au
Postal: PO Box 152 Kent Town SA 5071